In 2018 EURODIS, the international transport network for parcels and pallets in 36 European countries, has increased the number of transported shipments by nine percent. With this EURODIS has nearly doubled the growth rate of 2017.  

"Although we hoped to achieve a double digit growth at the beginning of last year, we are very pleased with this outcome for three main reasons", comments Christian Knoblich, managing director of EURODIS GmbH. The company, based in Weinheim Germany, is steering the European network. "Firstly, with nine percent increase we grew again above market average. Secondly, we achieved a high growth rate in our core segment B2B as well as with B2C shipments." EURODIS introduced deliveries to consumers (2C) in 2015. Today the whole transport volume between companies is still building the vast majority of all EURODIS transports, while 2C is growing faster than 2B. "Thirdly, due to new solutions and partners in our network, we are confident to increase the nine percent growth rate this year in the future and to realise the double digit pace we barely missed in 2018."
Especially, two developments are leading to Knoblich's optimistic view. "We will see strong new partners working with EURODIS this year", the manager adds. "We recently introduced the Geis Group in Poland to our network and because of their broad service portfolio assume that there will be a significant increase of shipments into Poland."
"Additionally, we will present at least one more strong partner in an important EUROPEAN country this year and this will again speed up our growth."
Knoblich who has been in charge for the EURODIS network since two-and-a-half years now expects another boost in opening for imports from Asia. "Surely, we already have some import shipments from China and other strong Asian export countries. But starting this year, EURODIS will provide a new dedicated solution for this via one of our partners." Through this, there would be one central gateway for Asian shipments into Europe.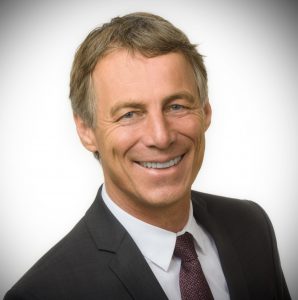 Christian Knoblich, managing director of the EURODIS network, is expecting double digit growth in 2019.