With 31 percent more shipments than last year, EURODIS, the international network for joint transport of parcels and pallets, has more than doubled its volume increase in 2021.    

"It has been the second year in a row with double digit growth and compared to 2020, when we reached 15 percent plus, we could significantly speed up our pace", says Jens Reibold, Managing Director of EURODIS GmbH. "And again it has been a year in which the acceleration of B2C shipments has proven to be the main driver of the development." By now, in the EURODIS network 35 percent of all shipments are delivered to private homes (B2C). "Additionally, the expectations of EURODIS for 2022 are very good", explains Reibold. "Further development projects will help us to keep up with customer demand and therefore we are confident to continue our growth above market average this year."
To further raise shipment transparency EURODIS recently introduced a set of additional email delivery notifications. They complement proven notification setups of the domestic members to meet the growing demand of consignees and to support successful deliveries. For example, the EURODIS system can give notice that a shipment has left the country of origin, that it has been delivered or that it could not be delivered because of a wrong address and much more. Notifications are sent provided that the sender has shared the e-mail address of the consignee. Through clicking on a tracking link inside the email consignees have full access to the tracking history which gives 100 percent transparency and increases customer satisfaction.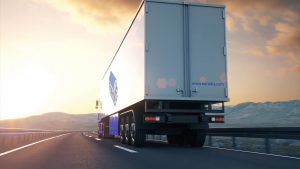 31 percent more shipments transported: in 2021 again the international EURODIS network achieved a volume increase significantly above market development.