EURODIS, the international transport network for parcels and pallets in 36 European countries, has integrated Geis as the new partner for deliveries in Poland and transports from Poland to the other members of the network throughout Europe.  

Before that DHL delivered EURODIS shipments in Poland. "The change enhances the delivery options for our customers and increases the number of shipments in our network", says Christian Knoblich. He is managing director of EURODIS GmbH, Weinheim, steering the European network. "Geis fully meets our high standards in quality and performance and perfectly covers our service requirements as it delivers B2B as well as B2C shipments, and is able to handle hazardous goods, do pick-ups, deal with returns and cash on delivery."
In Poland the Geis Group operates a nationwide parcel and pallet distribution network and also provides warehouse logistics, FTL/LTL and air/sea services. At 36 sites with 83.000 square meters of logistics and handling area Geis employs about 1.000 workers. They are generating an annual turnover of 60 million Euros. "We are very glad to become a EURODIS partner, as this confirms our high quality and competitive footprint in Poland and provides us access to a European network with strong local members to handle our export parcel shipments", says Daniel Knaisl, Managing Director at Geis Poland.​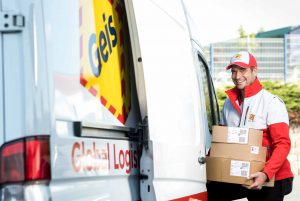 The Geis Group has started as new partner of EURODIS for shipments to and from Poland.